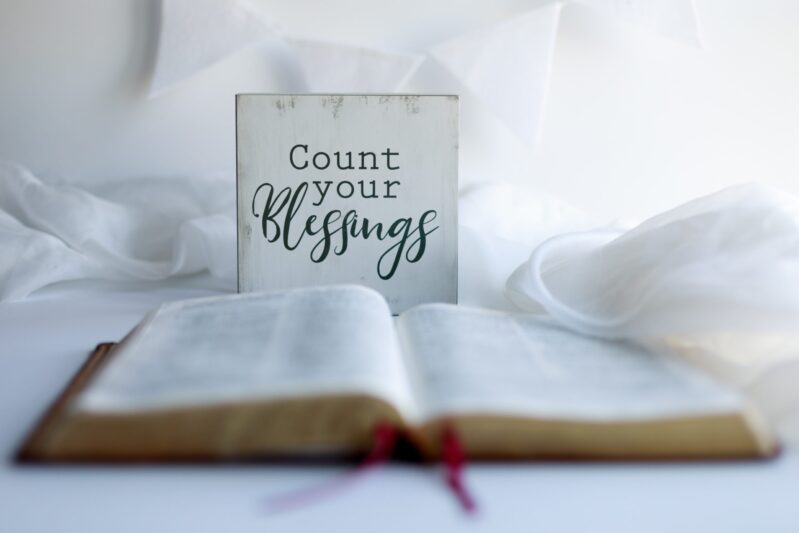 A gift to yourself: Count your blessings
It has been a very challenging year, indeed. We experienced extreme anxiety due to uncertainty and isolation and we found ourselves witnessing a real life episode of Black Mirror, at best. New words entered our daily vocabulary and extreme measures of the past – like quarantines- become our 2020 reality. Throughout this year, many of us lost their loved ones, lost their jobs, lost their wellbeing. As numbers prove, stress levels spiked, and the use of anti-depressants, too. When everything is changing it is only human to seek for something to soothe the pain.
Yet, fear is still all over us. The media sublty kill any ray of optimism and we still haven't found a place to feel safe and secure. As we are looking for a strong person to lean on, though, sometimes we overlook the most obvious of them: ourselves. It is not a cliche, but a reality, that we have so much strenght in us that we are equipped to face everything. But, as we flood our minds and hearts with negative thoughts and emotions, this strengths is harder to be found. This year, the importance of mindful living was beyond dispute. Even WHO suggested as a coping mechanism to Covid-19 related stress to focus on our breath and allow ourselves some time to relax and unwind. So, this is a silver lining: this year, many of us got the chance to rediscover ourselves. We had too much time on our hands and we needed to reinvent ways to spend it. Some remembered how important family is and others respect themselves for their endurance while lonely. We managed to look beyond our personal interest and to be kind to strangers. We supported in ways that we haven't done so ever before and we realize the power and wisdom of nature.
As the year is ending and we are hoping that magically when the numbers changed and 2021 comes life will be better at a glance. Well, you know what, it might as well be better, if we manage to distance ourselves from the noice and focus on what really matters. Take some time to count your blessings. You are here, you are alive. You found your way to cope with this and now you are walking towards the end of the tunnel. You have more power than you thought and this is something you should acknowledge. Reward yourself for 2020, breathe in gratefulness, breathe out negativity. We are here, now. The worst part is behind us. Let's make sure our minds and hearts know it.