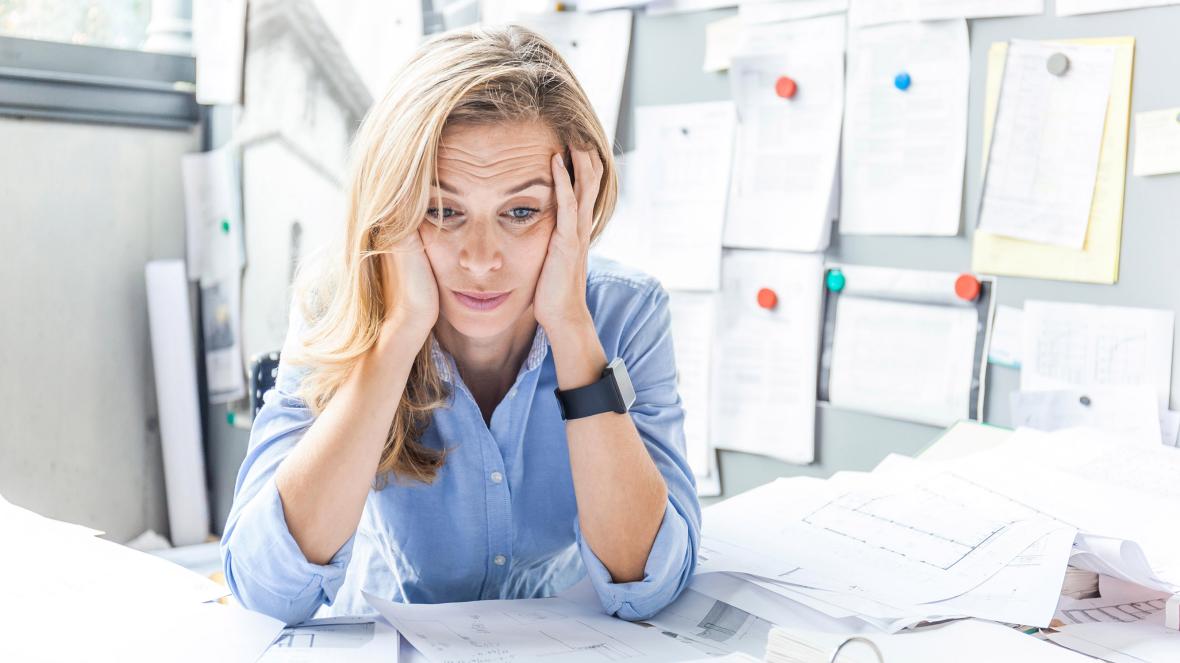 How to battle work stress during the pandemic
There is no getting away from the fact that 2020 has been an extraordinary year. Industry across every sector has been affected by the fallout from Covid-19 and, with curbs still being placed on various parts of society, the future continues to look uncertain. There is no denying that everyone has been feeling increased levels of stress, anxiety and even burnout as they try to make a living and bring their businesses safely through the crisis.
Mindi Caselden of CaseldenConsulting.com says that, while managing expectations during chaos can be difficult, it is important to set realistic goals and work step by step to achieve them. She says 1% nudging is the desired approach "over all-or-nothing".
"This is especially so when adopting new habits, as these take practice and focused intention to really solidify. Each step is an achievement to celebrate as you are moving towards the goal, and continuous small steps lead to greater sustained change in the long term," she says.
"This is an endurance game, and the finish line keeps moving, which makes it difficult to keep energy levels where they need to be to make progress. But awareness of your own energy is the first step. Give yourself permission to take time to reset and reflect back on your purpose and why you are doing what you do. Take small steps and celebrate achievements along the way. It really is about the journey to get where you want to be."
Jean O'Neill of JeanONeillCoaching.ie agrees and says, while the much-lauded work-life balance is "probably a myth" for many people, there are ways in which the two can work in harmony.
"In my capacity as a neuro-wellness and performance coach, I prefer work-life integration, and encourage people to find an individual blend which works with their circumstances," she says. "It is not 'one size fits all', but daily self-care strategies are crucial to your wellbeing, overall functionality and coping skills.
"The word 'discipline' can put people off, so I encourage terms like 'daily self-care wellness' or 'rituals', and a strategy which promotes routine and balance."
O'Neill advises that anyone who is experiencing burnout should speak to their boss — or themselves if they are in charge — and attempt to find some flexible solutions and compromise.
"Explore new ways of managing stress and engage in conversations about daily self-care strategies with co-workers, friends and family to see what tips and insights they can offer you," she says.
"Seek professional support and don't wait for your stress symptoms to get worse. If your employer has an employment assistance programme, reach out to counsellors and coaches for safe and confidential support."
While there may be many reasons for anxiety at work, having to impart unwelcome news to staff can be particularly stressful. Consultant Michelle O'Sullivan says the impact of this can be minimised by forward planning.
"The key is preparation, so be clear on the desired outcome, anticipate and prepare for potential obstacles," she says. "Have a list of key points, be factual, and respond rather than react — because emissions are contagious, so be very mindful of being emotional.
"If you're feeling anxious or need a confidence boost, I'd recommend looking at Amy Cuddy's TED talk for great tips on how to build your confidence. And be careful of body language, as our bodies change our minds, and our minds change our behaviour, and our behaviour changes outcomes."
O'Sullivan says the same is true when it comes to making decisions.
"Use all three intelligences — head, heart and gut — when making decisions," she adds.
"Make sure you have considered all the choices and potential outcomes and also are clear on what you hope to achieve. Speaking to a coach can be beneficial, as they will help you see possibilities you might not be aware of."
Staying calm is vital, and Stephen Pitcher of SolasVR.com has recently launched a meditation app which, he argues, can be beneficial for anyone suffering from work-related anxiety.
"The cause of so much of our stress, anxiety and discomfort is our disconnection," he says.
"Living in urban areas, we are disconnected from nature, often from our families due to distance or lifestyle, and from our feelings as we feed on distractions. We are even disconnected from ourselves, as we fill our day with activity rather than sitting in silence.
"But Covid has laid all that bare. It has exposed what is already there, intensified and magnified it. In general we are ill at ease with the society we have created and often the life we live. So because of this environment we have created Solas VR, a virtual reality meditation app to harness the power of virtual reality to deliver a connection to nature, to ourselves and to the certainty that we have been missing.
"Whether we are transported to Glendalough cathedral or the stone circle at Athgreany, we can access guided meditations, music, drumming, nature sounds or silence."
Taking time away from work is not only important for our mental and physical health but is also crucial when it comes to making good business decisions, as mental fatigue can lead to rushed or poorly executed judgements.
"We need to know when we are freshest and when is a good time to make decisions, and should try to schedule meetings and actions around that time," says Pitcher.
"We also need to create space for decisions and allow for micro breaks within our day to return to our centre."
Jean O'Neill agrees, and points out that the thousands of decisions we make each day — big and small — can lead to decision fatigue.
"So learn to raise your levels of self-awareness and recognise that, when you are stressed, you are less likely to make decisions which act in your best interest," she says.
"And if stress is building up for you, factor a power nap into your day to recharge your batteries — rest and repair is crucial when you are stressed."
How to avoid work stress
● Establish a consistent daily routine to help create a feeling of certainty and structure.
● Stop multi-tasking, and try to reduce distractions.
● Optimise your workspace when working from home, and create designated spaces for various members of your household.
● Build healthy boundaries around working hours and conditions, and try to avoid letting home and family life merge into one.
● Limit your media consumption.
● Look after your mental and physical health by engaging in regular exercise and taking frequent desk breaks to stretch your body and clear your mind.
● Have a healthy diet, keep hydrated, and avoid foods which bring an immediate high — as eating them will be followed by a low.
● Try not to worry — observe, accept, and change.
Getting back on your feet
● Record your successes, wins and achievements — big and small.
● Surround yourself with people who positively influence and inspire you.
● Get involved with valuable networks such as Ireland Together and create visibility for yourself.
● Surround yourself with people who have the expertise and knowledge to support you, and vice versa.
● Don't be afraid to ask for help.
● Avoid people who have a negative impact on your mental and emotional health.
● Understand and identify your individual motivators and drives.
● Be kind to yourself and don't waste time or energy on past failures.
● Put a daily self-care action plan in place, and also put together a plan of future goals and break it down into manageable tasks.
● Open your mind to consider new ways of thinking and have a back-up plan.
Source: The Sunday Times