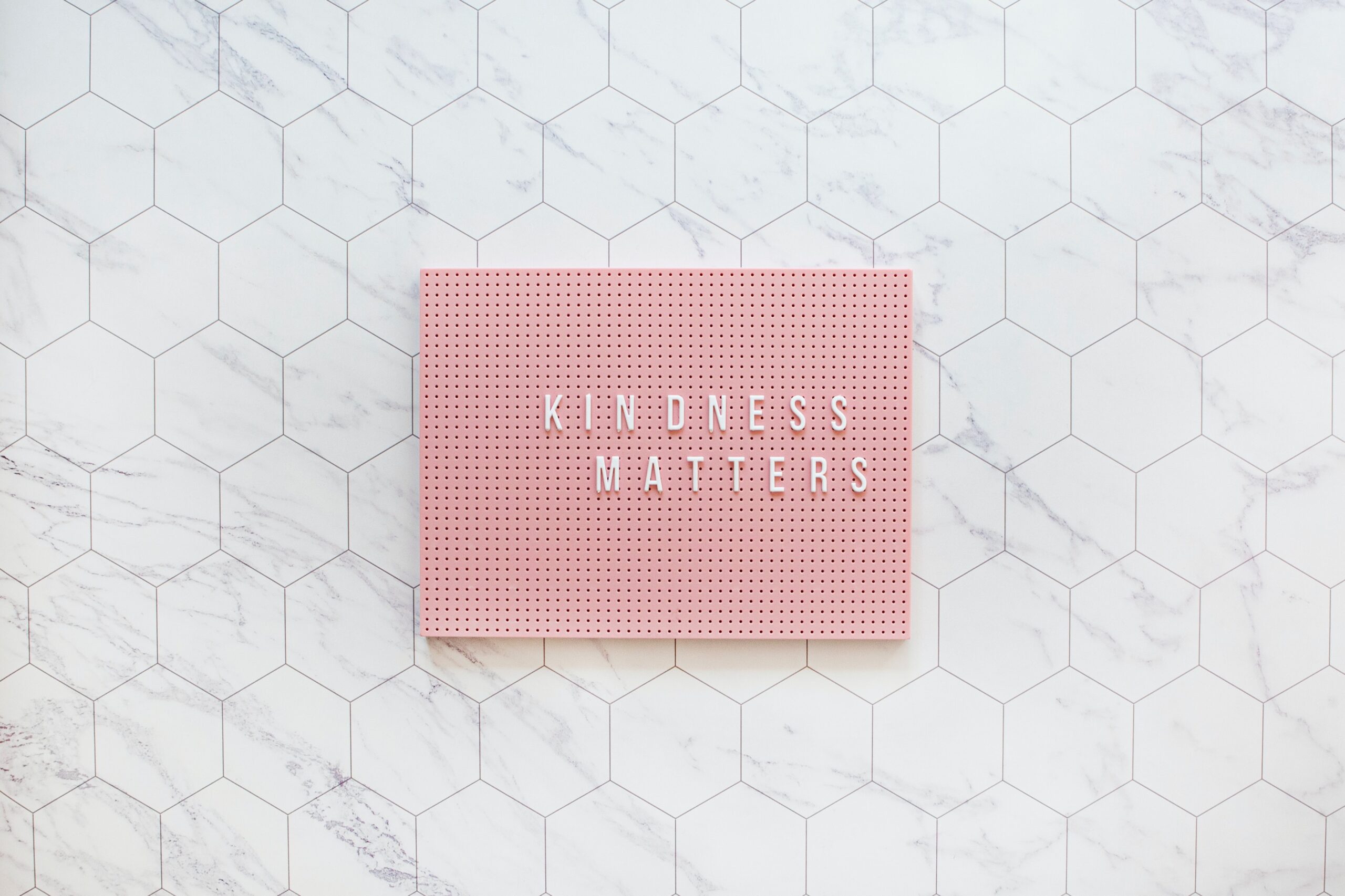 Be kind to yourself.
Have you ever thought that it is you that gets in your way and holds you back? Take a moment to remember when we discussed about your inner critic and how to change your relationship with him/her (read the article here). This little voice that sets obstacles and demotivates you. Now it is time to realize this is how you end up treating yourself in the least kind way.
Let's take a common example- you are overwhelmed by the workload. What do you usually do? Perhaps you start working harder and harder, you push yourself to the limits of burnout. But, even then, you don't stop. You almost forget to breathe, you bring yourself in a status of extreme anxiety.  Now, think that your best friend faces the exact same situation as you do. What would you be your advice? What are the chances to tell her/him to stop, take a deep breath and take it easy?
So, the obvious question here is why we choose not to be kind to ourselves. Why don't listen to our body, when it says "stop, I am exhausted" and we keep pushing. The answer is personal and it worths some of our time. But, there is an underlying situation: we have lost contact with ourselves. We are too connected to everyone and everything that we don't have time to connect with ourselves. We face the Fear of Missing Out for anything happening out there, and we finally miss what is going on in here. The urban life, the tones of information, the noisy life we are living in are to blame for this disconnection. Let's revert it.
Try to commit to a daily routine, a very simple one: every morning as soon as you wake up, before you grab your phone to check your emails and social accounts, take a deep breath. Exhale and take one more. Give yourself a moment to enjoy this calmness and start your day more focused. This simple exercise falls into the basic motivation theory- that we tend to repeat what makes us feel good.
Also, find some time for yourself: if you can't have an hour, just take some minutes- actually we have solid data that a microbreak can boost your mind more than you can imagine. Put your VR headset one (eg Oculus ), choose among Meditation area, Breathing exercises or Wisdom space and allow yourself to be found in the magestic nature of Ireland. Be kind to yourself, enjoy the moment and the feelings and try to go there where everything is calm and serene. Take some distance from your thoughts and allow your mind to unwind. In few minutes you will be back to reality but with a refreshed focus and a clearer mind, ready to set priorities and be kind to yourself.
Photo by Dee @ Copper and Wild on Unsplash