Corporate reality in numbers
There is compelling data on the importance of stress management at work; the current situation and the widespread uncertainty not only the don't relief stress but they prove to add up to already high burnout ratios. We have brought together some numbers you need to know, about the silent killer of team productivity.
80% of workers feel stress on the job and nearly half say they need help in learning how to manage stress. 42% say their co-workers need such help. – American Institute of Stress
Stress levels in the workplace are rising with 6 in 10 workers in major global economies experiencing increased workplace stress. With China (86%) having the highest rise in workplace stress. – Regus Group
Employee burnout accounts for 20-50% of their companies' annual employee turnover. – Kronos & Future Workplace
Meditation increases employee productivity by 120%. – National Business Group on Health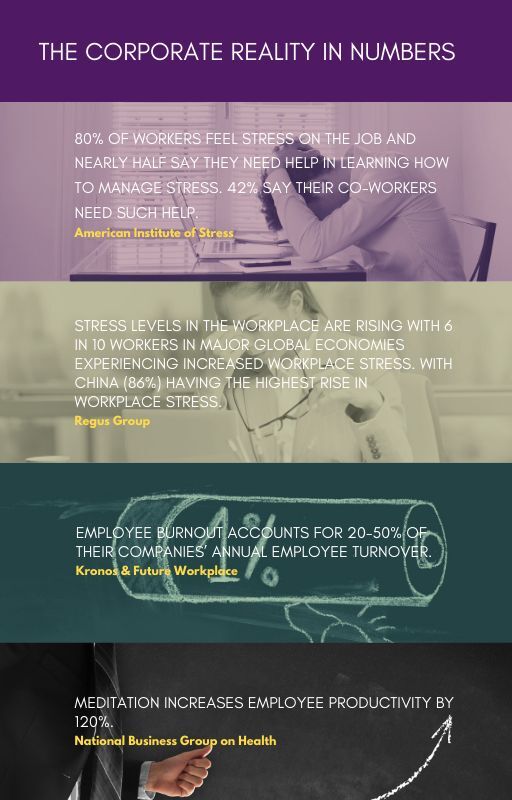 Download our free e-book on corporate mindfulness and allow your team to be more.