If you are here, it means that you are a friend of Solas VR, so welcome! Here, you can find our brand assets, short descriptions and more information that might be useful when showcasing our app. In case you need something somehow more specific, feel free to ask for it by sending an email to our marketing team.
What you can find here, in a nutshell:
Solas Sales Tools Hub
We have created this sales hub to equip sales teams with materials, tools and arguments that will facilitate the promotion and sale of our service. Since we know that, literally, there is no reason for any company not to buy Solas VR App, given that there is no risk at all in this purchase, you can find two separate documents with selling arguments.
Here you can download a sales document with brief and easy-to-understand key points related to Solas VR app. We have created the file in a way that it is easy for you to send it directly to your leads, and let them understand the multiple benefits of Solas VR.
Additionally, here is a beautifully designed list of the science behind Solas VR. Our service is backed up by scientific research and well-respected case studies. For any manager that takes well-informed decisions, these data are all s/he needs to feel confident and proceed with the purchase.
We have also prepared a comprehensive sales deck that you can use as internal training and/or sales tool.
Access the sales deck.
Solas VR Knowledge Hub
Our teams work devotedly to update our knowledge hub, where important findings about VR training, Mindfulness, and Productivity are available for anyone to read. As Solas VR Meditation App is backed up with solid scientific and empirical data, it is our obligation to share them with the community.
Download our Corporate Wellness E-book (pdf form)
Read our Fact Sheet
Videos that can be used for sales purposes, showcasing the in-app experience
Breathing space: Breathing exercises for all levels of experience. As essential and necessary for our meditation app, as the breath itself.
Weekly Wisdom: An area dedicated to reflection and self-discovery. We update this unit regularly to provide our audience with new stories and discussions to guide them into their self-improvement pathways.
The meditation space: A wide selection of 360 videos capturing the nature of Ireland, that can be used in different meditation experiences. The user selects the duration, the voice of preference and the background sounds, to create a personal and unique mindfulness journey.
Newly added 6DoF videos, allow meditators to fully interact with the environment as they engage in relaxing rituals.
More Marketing Material
Solas VR Logo (you can save the image below or click to download a high res version of it)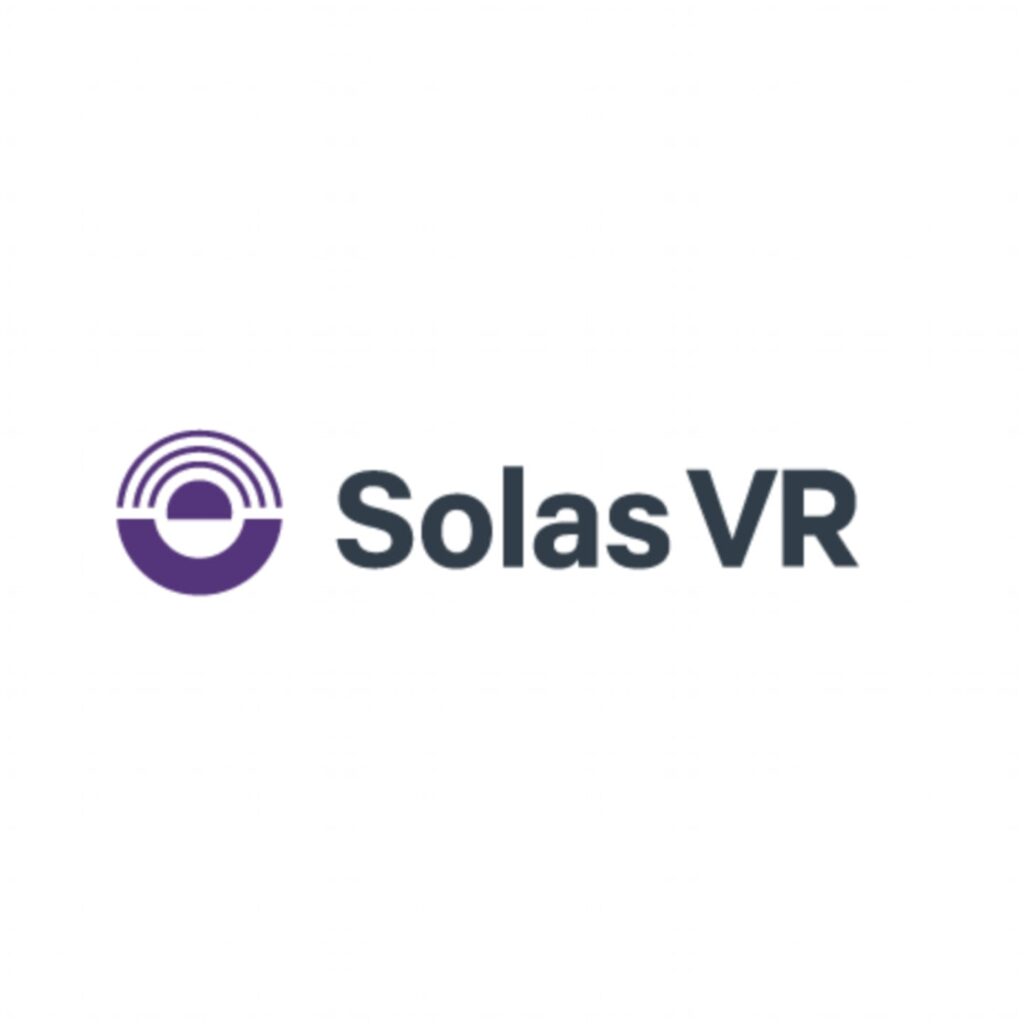 Download Logo Png  Download Logo Svg
You can also download the brand colour palette, in case you need to add more colours to your creativity.
Solas VR Short Description
Solas VR is so much more than any meditation app. With guided meditations, tailored for modern people, this is the perfect option to reconnect with nature in the most authentic way. Capitalize on the power of microbreaks and boost productivity and employee satisfaction by introducing an innovative corporate tool to your company life.
Hashtags
#solasvr #solasvrmeditationapp #virtualmeditation #solasbemore
Image Gallery (right-click to save the image)
Solas VR Video Assets
We have two different videos as explainers for our brand and services- tailored for different occasions.