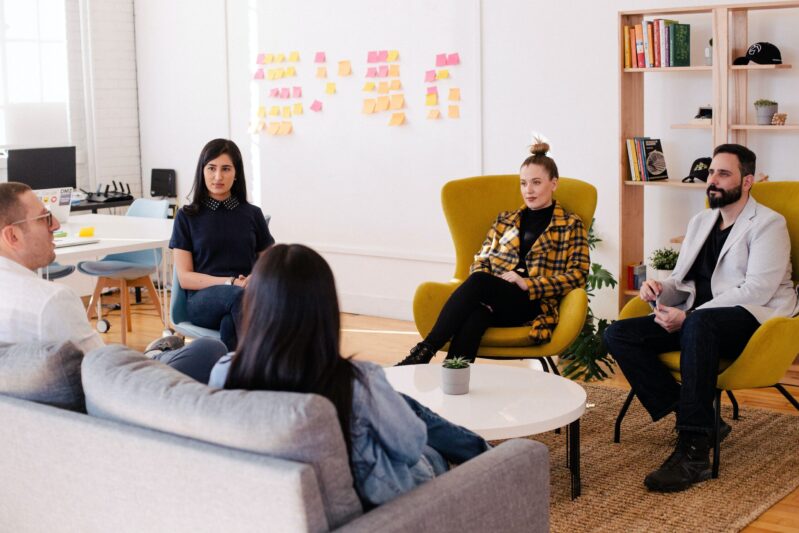 Mindfulness is the most recent checkpoint any company and every team leader/manager should focus on how to run a healthy business. As already discussed, a few mindful minutes reduce stress, improve focus and productivity, increase resilience and overall job satisfaction.
Yet, recent findings stretch the importance of team mindfulness, and how it exponentially multiplies the outcomes. As an old saying says "alone you'll go faster but together we'll go further'' and that is the whole meaning of team mindfulness. It is not enough for a single employee to try and be mindful while coping with stress, workload and tight deadlines. If more than one individual –ideally everyone- become more self-aware, less judgmental, and more of a team player, then the team is actually working as a team and thrives more. If more than one is concerned about the wellbeing of the others, and if the tasks and goals they share are being addressed by everyone in the room, that will change the whole dynamic of the organization.
We take as a given that work satisfaction results to better performance and an overall empathetic attitude towards the company. The pandemic outburst came to underline the importance of engaged employees and the value of job security. From this perspective, it is now the company's turn to prove itself as a caring and empathetic employer.
The benefits of team mindfulness
Three are they key aspects of individual mindfulness that apply to team mindfulness too: allowing, inquiry and meta-awareness.
Allowing  can be otherwise called "accepting whatever comes without saying if only". When a difficult situation, a problem, a mistake arises everyone's first thought is "why God is this happening to us? Who is to blame?" This mindset, though, will not take us anywhere. The new framework of team mindfulness, yet, allows everyone in the team to just accept whatever happened, proceed with what they have, don't try to blame one another, but instead work together for an immediate solution.
If every time something bad happens the whole team work to surpass it together, then every individual will feel safer and trusted in the working environment and probably will be more open to speak his/her fears, feelings and thoughts. So yes, team mindfulness facilitates better communication and problem solving.
Inquiry is about stopping for a moment and just grasp the atmosphere in the room. Are your colleagues seem bored or indifferent? Do they get in a call but don't even spell a word? In other words, have you noticed how often we are not really present in the moment? The obvious role of mindfulness here is to teach everyone how to stay focused and live the moment with all senses. Even in a dull call, there is always something new we can learn or feel, or something interesting to notice. Yet, an extra "bonus" especially for meetings is to introduce a ritual that nurtures the sense of community and team: ask your team members to put on their headsets, select the same landscape and sounds and meditate together for few minutes.
Meta awareness is thinking outside of the box. Outside of yourself and outside of the company –as if you were a customer and not an employee. It is so common to forget how customers feel about our services and this where the gap between perception and reality lies. This is a soft skill that can be learnt, but it is based to an open, not biased mind- exactly the state mindfulness brings us. As allowing gets established through team mindfulness, meta-awareness can become the source of competitive advantage for a team or even the whole company.
As managers, authors and researchers shift their focus to team mindfulness, we are happy that our VR app is the exact answer to this new inquiry. Our latest collaborations with training platforms and the constantly updated content of the app address -in an ideal way- the new subject of team mindfulness.